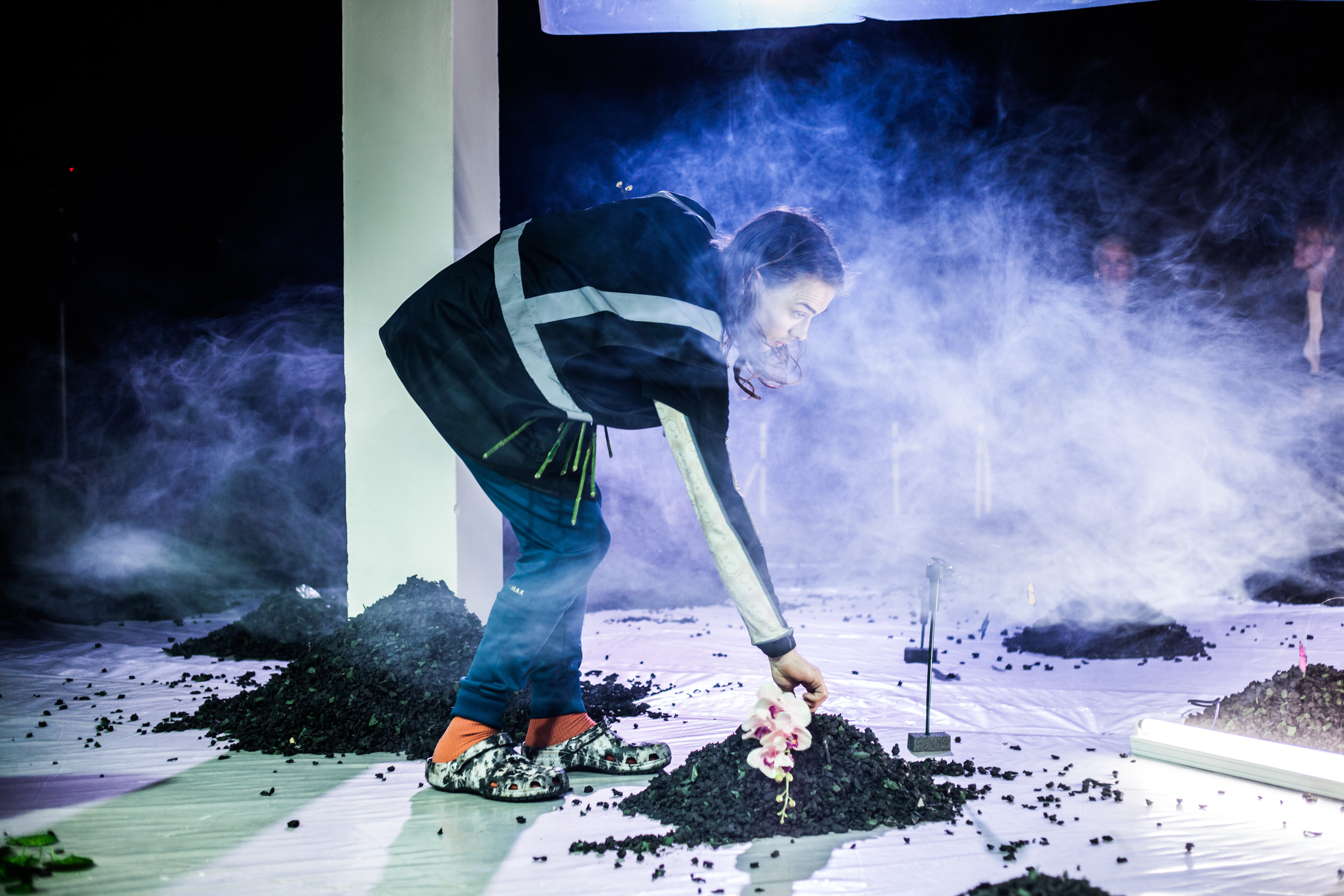 The Zone
(2020) - installation

The Zone is an installation that researches the idea of an authentic experience in nature, and tries to create a space to reflect on this. Everything in this space in intentionally fake. The plants are made of plastic, the gravel is made of rubber and you can hear the bird songs from from the internet through the speakers.

We automatically associate nature with serenity, authenticity and calmness. It's not for nothing that you can hear bird songs accompanying the massage chair on airports, and the 'relaxation zones' are always decorated with trees and grass carpets. Here, only the idea of nature is often enough. But what does 'real' nature still mean if we settle for a simulation? And isn't it ironic that we seek for something genuine in artificial plants in a world where there is less and less nature to find?


---
The Zone was presented by Lente Kabinet & The Grey Space in the Middle in 2022, and by Frascati Theatre in 2023.

Concept, maker Marijn Brussaard
Performance Milou van Duijnhoven, Niek Vanoosterweyck, Barnaby Savage, Hidde Aans-Verkade
Production Lena Meijer
Technical Manuel Botreur
Advice Nikola Knežević
Photo's by Naomi Moonlion, Francoise Bolechowski, Lisa Schamlé
Poster Lejla Verheus
Co-production, residencies The Grey Space in the Middle, Zaal 3, Lente Kabinet/Dekmantel, Workspacebrussels, Come Together/GREENHOUSE, Theater Artemis, De Sloot
Supported by AFK/Amsterdams Fonds voor de Kunsten


---