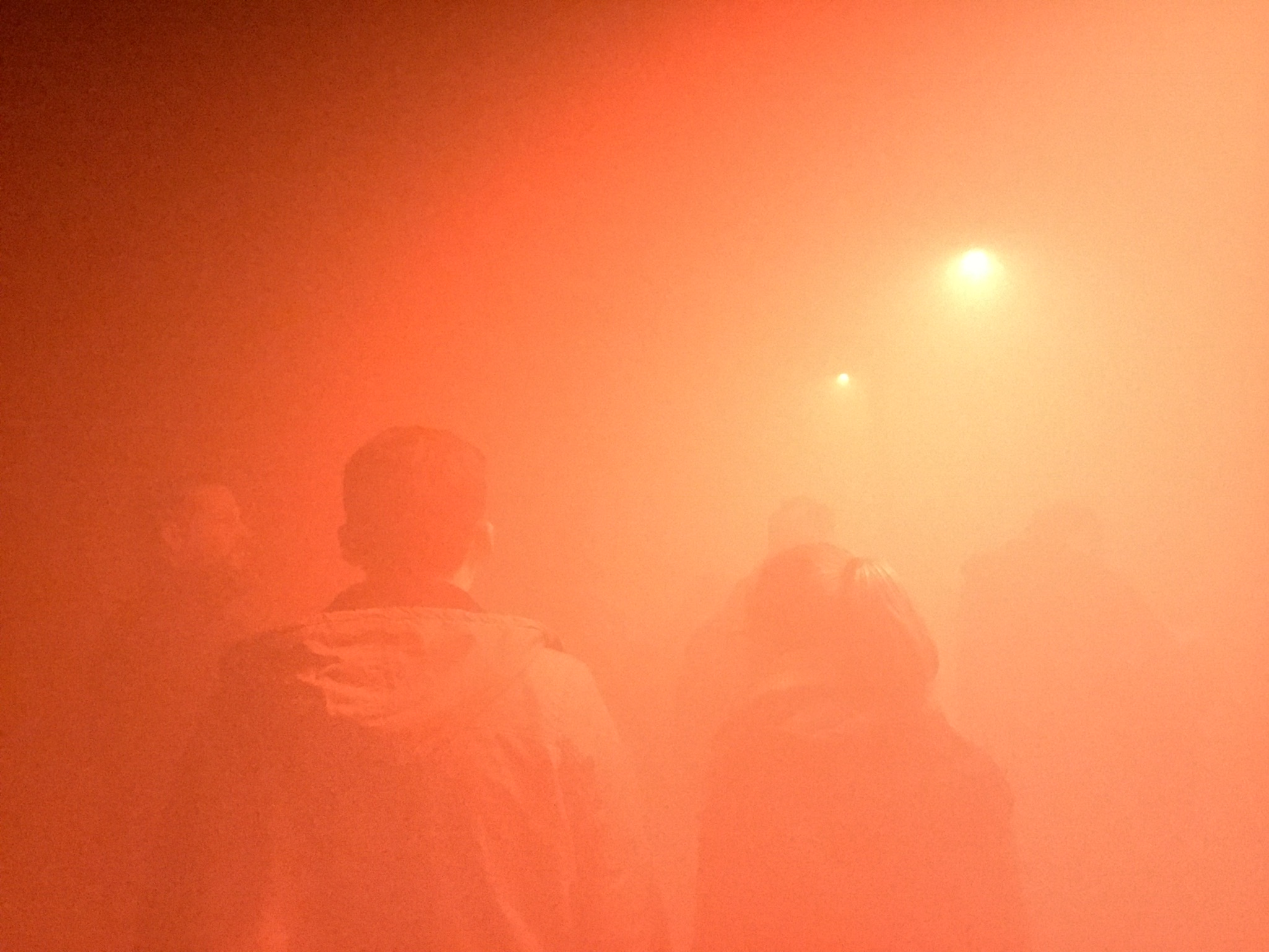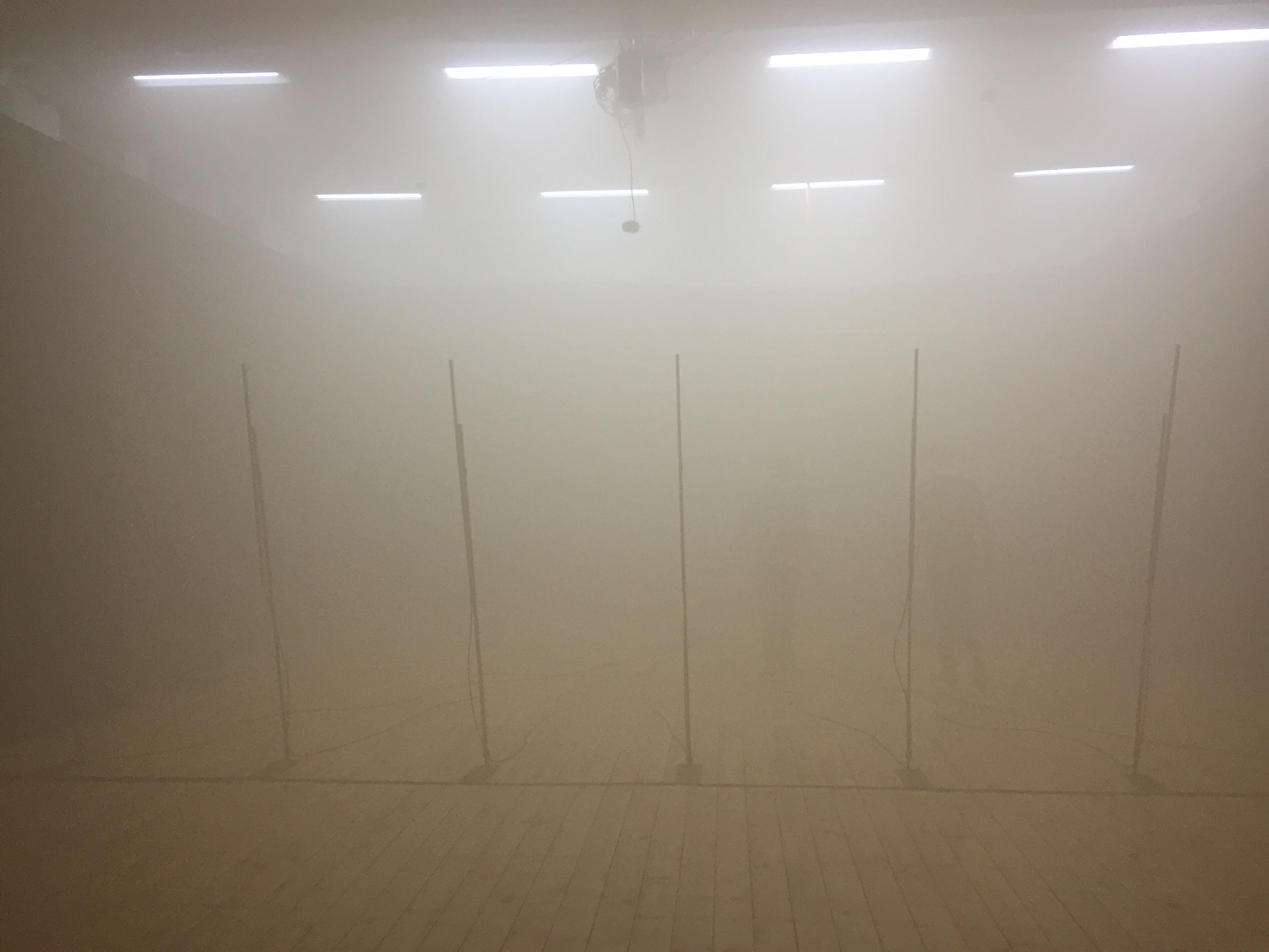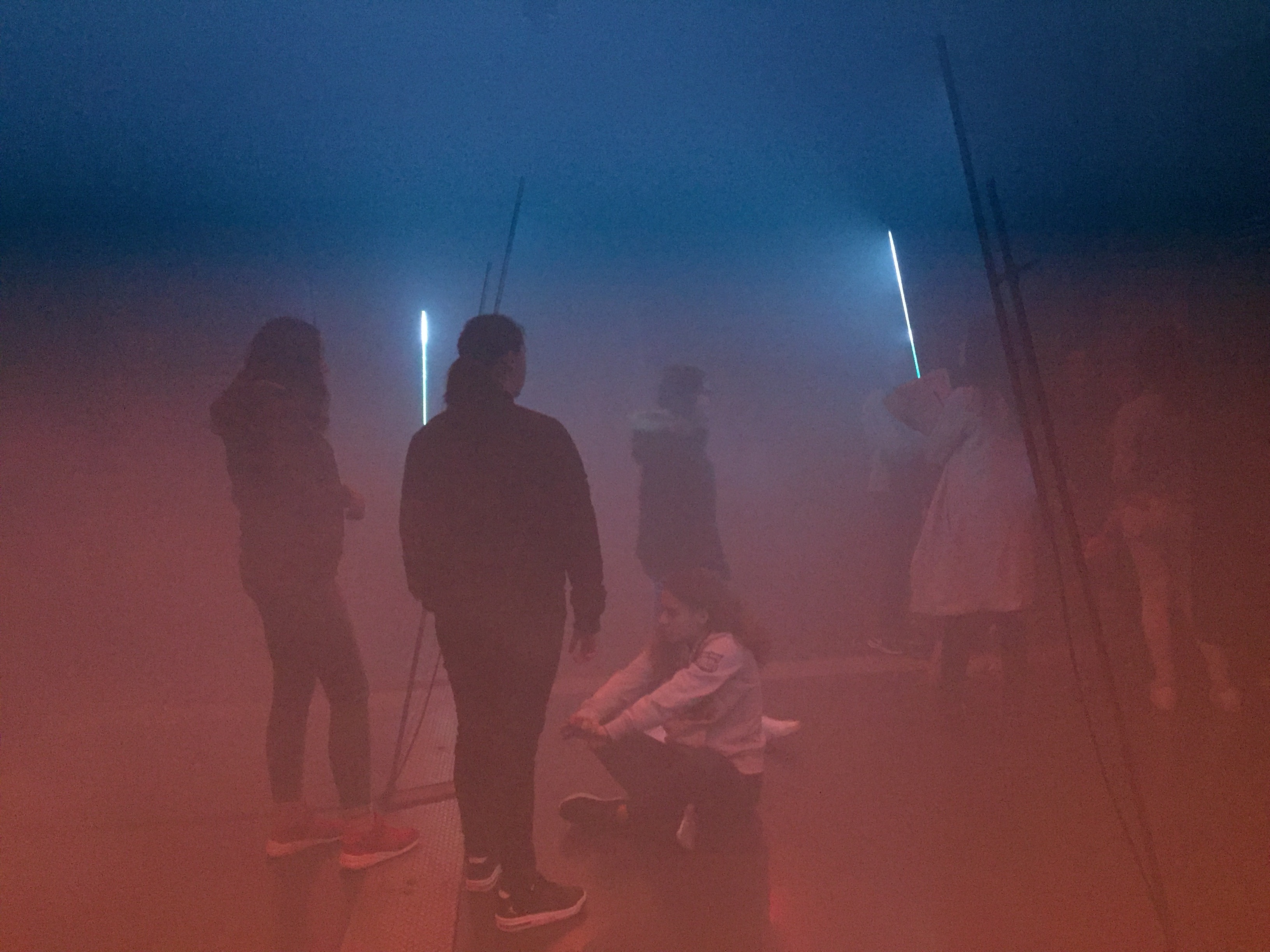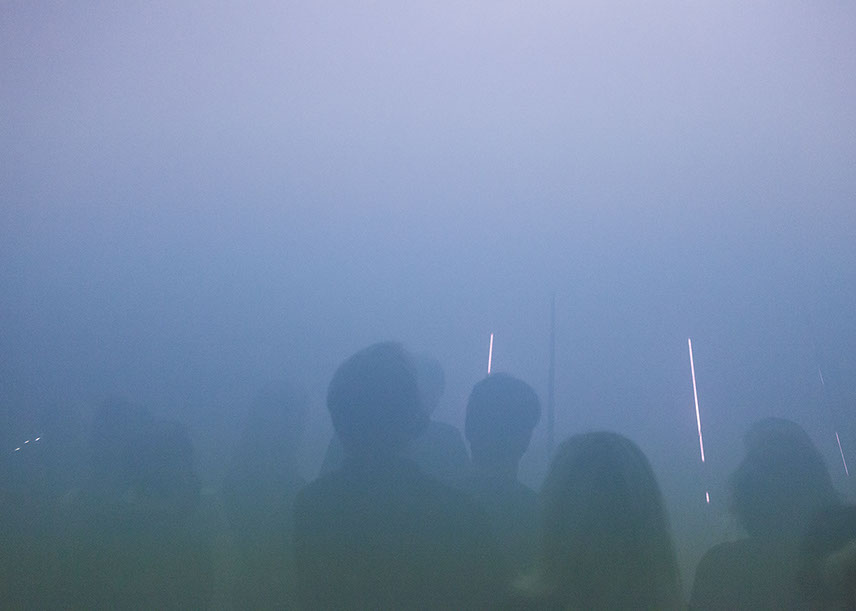 Why, Why ohh why / YYOY by Nikki Hock
(2017) - performance / spatial sound installation (4DSOUND)

For YYOY, a space is designed which immerses the viewer in an uncanny experience—a multi-sensory abstracted space that anticipates our feelings of anxiety. The audience is accompanied through an increasingly obscured landscape of smell, image, color, light, temperature, and spatial sound, along a range of abstract and emotional layers to create an experience confronting them with their own fear. The combination of elements - controlled and manipulated live - hyper-stimulates the senses, creating an array of incoming information that the brain is not fully able to process. As the performance unfolds, it carries the spectator from one emotional state to another. All components - the audience, the space, the elements - create an interplay out of which emerges an environment in which fear is exposed as an affective domain. There is no safe spot for the audience, only complete immersion in the space.
---
Why, Why ohh why / YYOY was produced in 2017 by Nikki Hock and co-produced by TAHS. The performance and installation were shown several theatres and venues in the Netherlands as well as De School, Eye Filmmuseum, Scopitone festival (FR) and others.

Concept and development Nikki Hock
Performance Nikki Hock & Marijn Brussaard
Sound-design Marijn Brussaard


---